---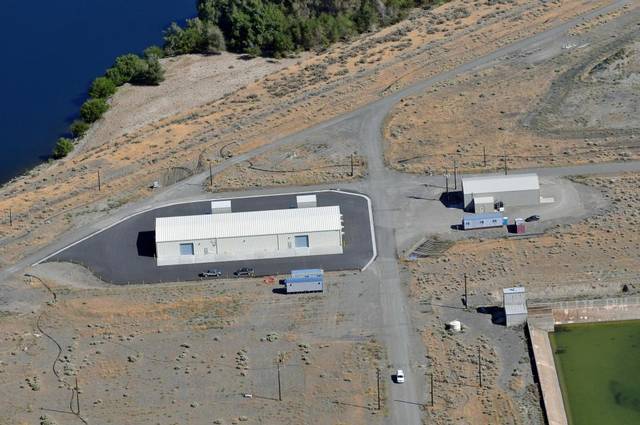 Hanford workers removed more than 90 tons of contaminants from groundwater beneath the nuclear reservation in the fiscal year that just ended, surpassing the amount removed the year before.
"There is an entire groundwater cleanup infrastructure our workers have been fine tuning to make sure we treat and remove the most amount of contamination practical," said Michael Cline, director of the soil and groundwater division for the Department of Energy at Hanford.
In fiscal 2015 and 2016, a little more than 2.1 billion gallons of contaminated groundwater were pumped out of the ground for treatment at Hanford's six "pump and treat" facilities.
But more contamination was removed in fiscal 2016 than the previous year, when the Department of Energy gave the total with fiscal 2015 not quite completed as exceeding 75 tons of contaminants removed.
The increase in the past year is due in part to capabilities added to Hanford's most complex and sophisticated groundwater treatment plant, the 200 West Pump and Treat facility, which opened in 2012 in central Hanford. It was built with extra space to allow more equipment to be added.
The majority of the contamination removed from groundwater in fiscal 2016 was nitrates after Hanford expanded its capabilities at the central Hanford plant by 20 percent for treating water to remove the chemical. The 200 West Pump and Treat facility also began using a new system for treating groundwater to remove uranium in the past year.
In addition, a new pipeline in central Hanford now links Hanford's 200 West Pump and Treat facility to the 200 East Area several miles away, which is home to additional Hanford processing plants and underground waste tanks. The pipeline allows groundwater pumped up from beneath the 200 East Area to be piped to the central Hanford plant for treatment. Cleaned water is then injected back into the ground.
The 200 East Area groundwater is contaminated with nitrates from nitric acid. The acid previously was used to chemically process uranium fuel irradiated at Hanford reactors to remove plutonium to be used in the nation's nuclear weapons program through the Cold War. Waste liquids often were disposed of in the soil.
There also is uranium contamination in the soil there, which the 200 West Pump and Treat facility began treating in the past year.
While the 200 West Pump and Treat Facility can treat groundwater for a variety of contaminants -- including uranium, nitrates, carbon tetrachloride, hexavalent chromium and technetium 99 -- Hanford's other five pump and treat plans focus solely on removing hexavalent chromium from groundwater.
A corrosion inhibitor was added to the cooling water for most of Hanford's plutonium-production reactors that line the river. It leaked from pipelines and spilled through the years to contaminate soil with hexavalent chromium, which can cause cancer in humans and is particularly toxic to salmon and other aquatic life.
"Most of our 'pump and treats' are performing far better than originally anticipated," Karen Weimelt, vice president of groundwater cleanup for DOE contractor CH2M Hill Plateau Remediation Co., said in a statement.
Removal of hexavelent chromium is proceeding more quickly than projected.
One of the pump and treat plants along the river, the one near the K Reactors, was shut down this summer because concentrations of hexavalent chromium there are below levels requiring cleanup, Cline said.
Hanford officials are watching to see if contaminants reappear in the groundwater to determine if the plant needs to be restarted.
A new type of resin being used to strip hexavalent chromium from groundwater at the pump and treat plants is more efficient and could allow up to twice as much groundwater to be treated. Previously the plants had to be shut down four or more times a year for the resin to be replaced, limiting the time the plants operated. But the new resin has lasted for four years before needing to be changed.
DOE will be looking at whether it makes financial sense to upgrade the infrastructure at any of the five pump and treat plants along the river to allow them to take full advantage of the increased capacity of the new resin.
Because of success in removing hexavalent chromium in the past six years, when more treatment plants were added and plants began to operate more efficiently, groundwater pumped up has less contamination per gallon, Cline said. Removing contamination from soil, some of it down to groundwater, also has kept groundwater from being recontaminated in places.
Monitoring wells are used to track contamination and provide data on where to place additional groundwater extraction wells to pump up the most contaminated groundwater.
Extensive data about Hanford's groundwater contamination and maps are posted here.

---
Annette Cary
Groundwater 90 Tons of Contamination Cleaner
Tri-City Herald, October 24, 2016
---
See what you can learn
learn more on topics covered in the film
see the video
read the script
learn the songs
discussion forum