---
Environmental groups have convinced the 9th Circuit to resurrect a lawsuit over pesticide impacts on protected species.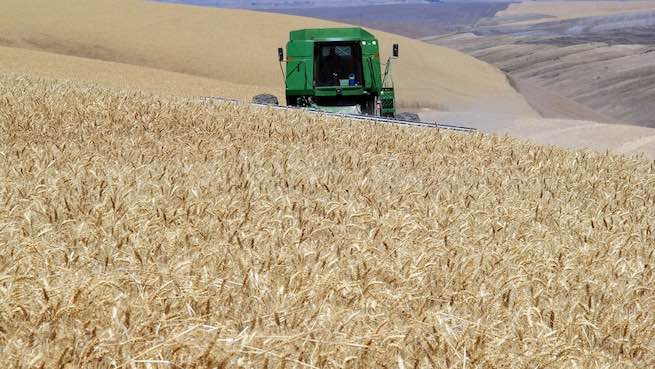 The 9th U.S. Circuit Court of Appeals has resurrected legal claims against the U.S. Environmental Agency over pesticides containing 31 active ingredients. A federal judge previously dismissed the lawsuit in 2014.
The Center for Biological Diversity and the Pesticide Action Network North America filed a complaint arguing that EPA should have analyzed the chemicals for detrimental effects on threatened and endangered species.
Under the Endangered Species Act, the U.S. Fish and Wildlife Service and the National Marine Fisheries Service must consult on whether certain federal government actions would affect protected species.
U.S. Magistrate Judge Joseph Spero rejected the environmental groups' claims because they were time-barred or outside the court's jurisdiction.
While the 9th Circuit agreed with much of Spero's decision, the appellate court revived the plaintiffs' argument that EPA's registration of pesticide products was an agency decision that, under the ESA, required consultation with other agencies.
The environmental groups cannot challenge the EPA's risk assessments of the 31 active ingredients in the pesticides, as legal claims over these decisions are time-barred, the ruling said.
However, the EPA's registrations of actual pesticide products that contain the active ingredients are distinct decisions that may be subject to ESA consultation, the 9th Circuit said.
Stephanie Parent, an attorney for the plaintiffs, said she expects the pesticide products have negative effects on protected species that would trigger consultation.
The environmental group's goal is for EPA to impose "common sense" measures on pesticide usage that would prevent harm to threatened and endangered species, Parent said.
While the agency has already undertaken ESA consultation for the pesticides chlorpyrifos, diazinon and malathion, the plaintiffs want the EPA to set firm deadlines for evaluating other active ingredients, she said.
Croplife America, a pesticide industry group, and several other agribusiness organizations have intervened in the lawsuit as defendants.
In a statement, Croplife America's president and CEO, Jay Vroom, said he was pleased the 9th Circuit upheld much of Spero's ruling.
Vroom said it's unfortunate the 9th Circuit's ruling "leaves unresolved the full conflict" between the Endangered Species Act and the Federal Insecticide, Fungicide and Rodenticide Act -- which regulates pesticides -- but that Croplife America "remains committed to pursuit of that satisfactory resolution."

---
Mateusz Perkowski
Endangered Species Act Lawsuit Over Pesticides Resurrected
Capital Press, February 6, 2017
---
See what you can learn
learn more on topics covered in the film
see the video
read the script
learn the songs
discussion forum