---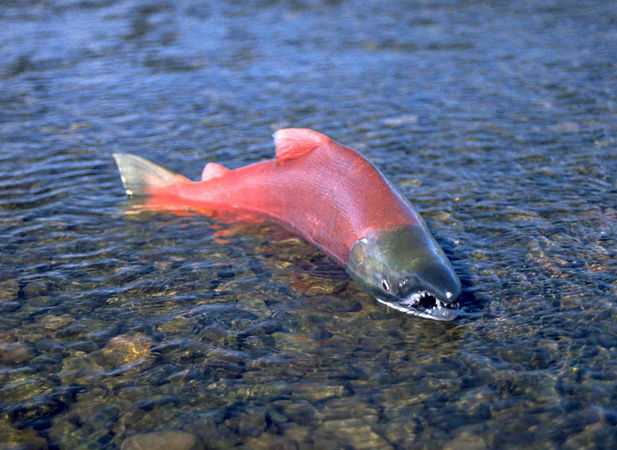 The surge in late-run coho has reached inland, with good catches in the Cowlitz and North Fork of the Lewis rivers, plus off the mouth of the Klickitat River in the Columbia Gorge.
Coho catches also have been fair in the lower Columbia at Lady Island.
Other than in the Camas-Troutdale area, angling in the lower Columbia is about done for the season. Oregon's aerial survey of the lower Columbia River on Sunday tallied only 27 boats from Bonneville Dam to Tongue Point.
The estimate for last week in the lower Columbia was 1,120 angler trips with 43 chinook (38 kept) and 144 coho (123 kept).
Late coho often provide decent catches for a week or two in November, so some angling opportunity remains.
Angler checks from the Washington (WDFW) and Oregon (ODFW) departments of Fish and Wildlife:
Lower Columbia -- Tongue Point to Portland, three boaters with no catch. (ODFW)
Longview, five boaters with two coho kept; four bank rods with no catch; two boaters with no sturgeon released. (WDFW)
Cowlitz River mouth, 15 boaters with two coho kept. (WDW)
Kalama, 19 boaters with one adult chinook and one coho kept plus one coho released; 24 bank rods with two coho and one adult chinook kept. (WDFW)
Woodland, four boaters with no catch; seven bank rods with one coho kept. (WDFW)
Troutdale, Ore., 64 boaters with one jack chinook, nine adult coho kept and one adult coho released. (ODFW)
Camas-Washougal, 22 boaters with two coho and one chinook kept plus one coho released. (WDFW)
North Bonneville, 20 bank rods with one coho kept. (WDFW)
Columbia Gorge (downstream of Bonneville Dam), 12 boaters with one adult chinook and one adult coho kept plus one adult chinook released; three Oregon bank rods with no catch. (ODFW)
Mid-Columbia -- Bonneville pool, 37 boaters with two adult chinook and 34 adult coho kept. (WDFW)
John Day pool, 30 boaters with five steelhead kept and seven steelhead released. (ODFW)
Cowlitz -- Thirty-two boaters with 50 adult coho and five jack coho kept plus 12 adult coho and one adult chinook released; 50 bank rods with 101 adult coho and one steelhead kept plus 42 adult chinook and 12 adult coho released. (WDFW)
Kalama -- Twenty boaters with 30 adult coho and one steelhead kept plus three adult coho and one steelhead released; 221 bank rods with with 233 adult coho and four steelhead kept plus three adult chinook, one jack chinook, 89 adult coho and two steelhead released. (WDFW)
Lewis -- Nine boaters with one adult chinook kept; 18 bank rods with three adult coho and one adult chinook kept. (WDFW)
East Fork Lewis -- Eighteen bank rods with one steelhead kept plus three steelhead and one adult coho released. (WDFW)
North Fork Lewis -- Forty-one boaters with 21 adult chinook and 16 adult coho kept plus 28 adult chinook and six jack chinook released; 155 bank rods with five adult chinook, 87 adult coho and two jack coho kept plus eight adult chinook, one jack chinook, 20 adult coho and one jack coho released. (WDFW)
Washougal -- Twenty bank rods with four steelhead released. (WDFW)
Drano Lake -- Eight boaters with three adult coho kept and one adult chinook released. (WDFW)
Klickitat -- Ten bank rods with with six adult coho kept. (WDFW)
---
Allen Thomas
Columbia River Fishing Report October 2014
The Columbian, October 30, 2014
---
See what you can learn
learn more on topics covered in the film
see the video
read the script
learn the songs
discussion forum