---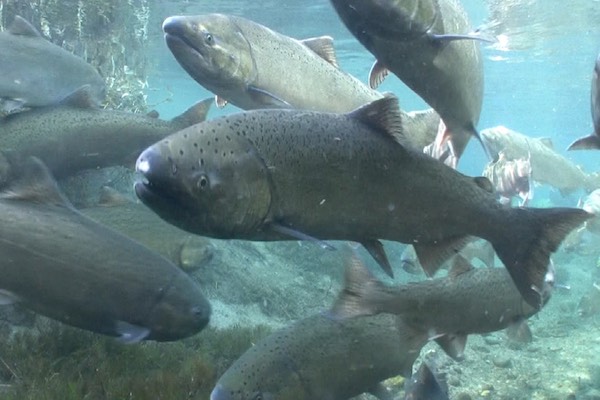 A Washington apple processor is accused of violating the Clean Water Act by discharging stormwater with excess levels of pollutants into a Columbia River tributary.
Columbia Riverkeeper, an environmental group, has filed a lawsuit against Crunch Pak, a company that produces packages of sliced apples in Cashmere, Wash.
The complaint alleges that Crunch Pak's facility has repeatedly exceeded benchmarks for zinc, copper and turbidity in stormwater it's released into the Wenatchee River between 2010 and 2018.
Crunch Pak has also failed to properly monitor stormwater pollutants or implement "best management practices" to prevent their discharge into waterways, the plaintiff claims.
The complaint claims the pollutant discharges from the company's stormwater conveyance systems were avoidable but that Crunch Pak "benefited economically" by failing to make improvements.
"Crunch Pak's operations and stormwater discharges degrade water quality in the Columbia River Basin and may contribute to conditions that place the health of those who use the Columbia and Wenatchee Rivers at risk," the plaintiff said in a letter to the company.
Capital Press was unable to reach a representative of Crunch Pak for comment as of press time.
Columbia Riverkeeper has asked a federal judge to enjoin Crunch Pak from further violations of its Clean Water Act permit and to order the company to implement a stormwater pollution prevention plan that would prevent future problems.
The lawsuit also seeks civil penalties of $37,500 to $53,500 per day of violation to be imposed on Crunch Pak, as well as reimbursement of Columbia Riverkeeper's litigation costs.
The pollutants at issue in the lawsuit aren't discharged along with Crunch Pak's process wastewater but rather with the water from its outdoor facilities, said Lauren Goldberg, Columbia Riverkeeper's legal and program director.
Stormwater runoff was found by the National Research Council to be a "principal contributor" to the impairment of waterways across the U.S., Goldberg said.
Crunch Pak could mitigate the pollutants in stormwater by sweeping its facility, covering materials containing heavy metals and installing technology to remove these substances before they reach the river, she said.
"There's an incredible benefit to clean water and salmon runs in Washington state," Goldberg said.

---
Mateusz Perkowski
Environmental Lawsuit Targets Apple Processor Over Storm Runoff
Capital Press, January 8, 2019
---
See what you can learn
learn more on topics covered in the film
see the video
read the script
learn the songs
discussion forum