Southern Resident Orca Task Force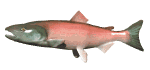 Columbia River System Operations
Comments & Responses to Comments
---
---
---
---

Our mission is to facilitate an open and honest dialogue concerning the plight of Idaho's wild Salmon and Steelhead.

The fate of these fish will largely be determined by government agencies and the authorizations and funding that they receive from Congress.

It is hoped that the growing library of news & reports will assist the public and these decision-makers in making well-informed choices regarding the recovery of Idaho's anadromous fish.

---
---
Boise is in bottom left, Grangeville is top left.
Salmon River zigzags right to left in top third,
with tributaries of South Fork, Middle Fork,
Main Fork and East Fork coming from below.
---
---